Christian Education: 9:30am
"Accept one another, then, just as Christ accepted you, in order to bring praise to God."
The North East United Methodist Church is a local expression of the worldwide fellowship of believers in Jesus Christ. For over 200 years, NEUMC has ministered to our community in Jesus' name.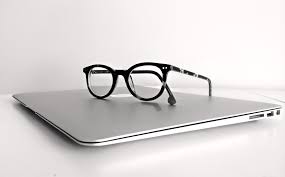 JOB OPENING
Finance Position/Church Treasurer
North East United Methodist Church
Job Description
Time Responsibility: 6+ Hours Per Week (More Hours During Initial Startup)
Current Salary: To Be Determined
Qualifications Helpful for the Job:
1. Has a personal relationship with Jesus Christ and is active in
a local church.
2. Aspires to be a cooperative, effective, & essential member of the
staff and lay ministry team.
3. Sets good example of personal, spiritual, and family life for others.
Principal Responsibilities:
1. Setup and Maintain financial records on Quick Books for Nonprofits or
other appropriate financial software.
2. Assist in preparing and maintaining Charge Conference, District, and
Conference reports.
3. Prepare financial reports and budget.
4. Accounts payable and receivable.
5. Process and maintain all payroll.
6. Process and maintain Preschool financial records and accounting.
7. Process and maintain Petty Cash financial records and accounting.
8. Bank account management and reconciliations.
9. Attend monthly meetings AND/OR provide monthly accounts
receivables and accounts payable reports to Finance Committee,
Trustees, and Administrative Council.
10. Work closely and communicate with Pastor, staff, and other church
leaders as needed.
11. Work with the Finance Team, Trustees, Administrative Council, and
Pastor at developing updated and more effective procedures concerning the handling of church finances.
12. Process all tax and government forms and inquires.
Reports to: Pastor of Church; SPPRC; Finance Chair
Other: A Background Check will be required.
Please submit Resume, along with 3 References.
Applications Can Be Picked Up At The Church Office.
UNITED METHODIST CHURCH * NORTH EAST | 308 S Main St, MD 21901 | 410-287-2220 | 2015. Copyright. All Rights Reserved.