Upcoming Events

(See the Events page for more information)
Service Times
Regular Services

8:30 AM Worship Service
9:30 AM Sunday school
10:45 AM Worship Service/Streaming
First Sunday of Each Month

9:00 AM Breakfast – All are welcome!
10:00 AM Worship Service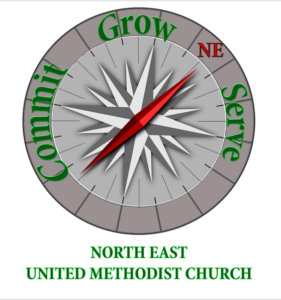 The North East United Methodist Church,
through our personal COMMITment to Jesus Christ,
is striving to be a GROWing and vital congregation,
actively SERVing God, the community, and one another.
written by Rev. Dr. Drew M. Christian
SECURE ONLINE DONATIONS
If you'd rather not donate online, please send checks to:
North East United Methodist Church – P.O. Box 522 – North East, Maryland 21901
Preschool Tuition Payments & Donations
UNITED METHODIST CHURCH * NORTH EAST | 308 S Main St, MD 21901 | 410-287-2220
©2020 | All Rights Reserved.