SECURE ONLINE DONATIONS
If you do not wish to donate online, please send checks to:
North East United Methodist Church – 308 South Main Street – P.O. Box 522 – North East, Maryland 21901
Preschool Update – Fall 2020
Due to increased regulations for COVID safety, we will be offering only one 4-5 year old class.
This class will be held MWF in the morning and is set to begin on October 1st.
There will be no 3 year old class until further notice.
Please contact the church office for more information.
ANNOUNCEMENT!
NEW

INDOOR

SERVICE ADDED AUGUST 23RD @ 10:30 A.M.
Phone Reservations required due to extremely-limited seating.
On Sunday, August 23rd, we will add a second worship service.
Outdoor Worship will continue to be held at 9:00 a.m. with Indoor Worship beginning at 10:30 a.m.
This 10:30 am service will be by reservation only with no Kids Church or indoor Sunday School.
The attendance limit will be fifty (50) people as everyone must maintain social distancing at six feet apart.
To register for Indoor Worship, contact the church office at 410-287-2220 or office@northeastumc.org
NO LATER than 5:00 p.m. Wednesday of each week
for that Sunday's service.
We'll need your family name and the number of people that will be attending.
Once the 50 spots have been filled, we will notify the congregation.
Thank you for your continued support of NEUMC.
If you have any questions, please feel free to contact us.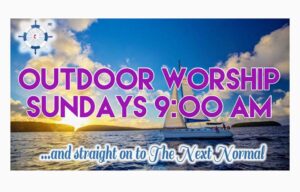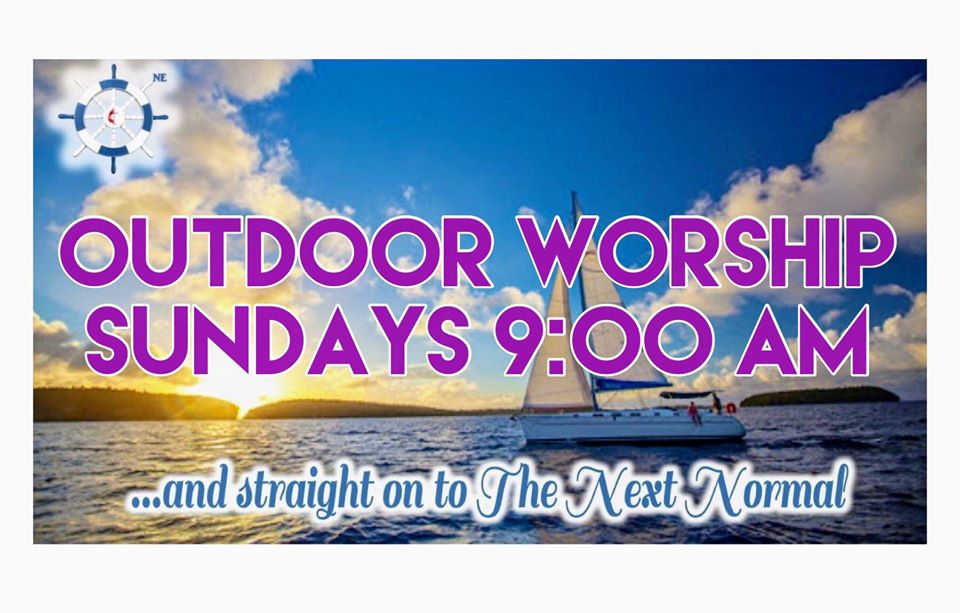 Outdoor Worship is held Sundays at 9 AM – weather permitting – and runs approximately 45 minutes.
(We beat the morning heat and have plenty of natural and man-made shade).
Please bring your own chair and don't forget your facemask.
Bathrooms remain unavailable during this time as the church building remains closed.
The service is shown Live on Facebook in a low-resolution "raw" format without comment interactions.
A higher quality video is uploaded to the
North East United Methodist Church YouTube Channel in the early afternoon.
DVDs of these messages are available by contacting Pastor Drew.
BOLT VBS is online and waiting to come
to your house during the month of August!
With minimal preparation, easy-to-follow instructions, and a video that leads you and your kids step-by-step through each of the 3 days, BOLT is designed for you to perform with your family at home. It's so simple!
For you and your family to have the best possible experience, please click this image to go to the BOLT "Family Portal."

In order to access the portal, you'll need to enter the following password:

LETSBOLT

(all caps).
Also, you'll want to read the "Parent and Leader Guide" ahead of time. The guide will answer so many of your questions and give you simple step-by-step directions for using BOLT. There are a few materials you'll want to gather beforehand, and when BOLT begins, the videos will tell you what to do and when to do it. It really is super easy!
The "Family Portal" also has all of the videos and documents you'll need for each day. Be sure to read the games document ahead of time so you can be prepared. When you're ready to begin, simply go to the "Family Portal" and play the Day 1 video. The video will periodically tell you to pause in order to play a game, read from the Bible, or answer a question.
And remember, if you feel comfortable gathering with more people, you can always invite as many neighbors, friends, and family to your house for BOLT as you would like. It's such an easy and fun way to share the good news of Jesus with our community. Please feel free to share this email with family and friends.
Lastly, take lots of pictures! We'll give you some opportunities to share them with everyone.
In the meantime, let me know how we can help you.
You and your family are going to LOVE THIS!
In Him
Josh Mericle
NEUMC Youth Director

BIBLE STUDY – WEDNESDAYS: 10:00 – 11:00 a.m.
Online via ZOOM.us or
Install the ZOOM App on your SmartPhone

"Accept one another, then, just as Christ accepted you, in order to bring praise to God."
The North East United Methodist Church is a local expression of the worldwide fellowship of believers in Jesus Christ. For over 200 years, NEUMC has ministered to our community in Jesus' name.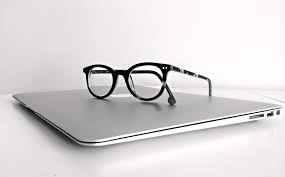 Read About Our Mission Statement
UNITED METHODIST CHURCH * NORTH EAST | 308 S Main St, MD 21901 | 410-287-2220
©2020 | All Rights Reserved.