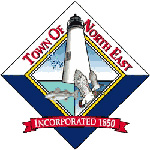 Within the community of North East, Maryland, we host several groups from the outside. As well as, offer physical help with food for those in need. If you would like more information, please call the church office.
Food Pantry
The North East United Methodist Church's Food Pantry serves needy families in the North East Community.
We accept donations of non-perishable items such as: peanut butter, jelly, spaghetti, spaghetti sauce, macaroni and cheese (boxed), pancake mix, syrup, tuna fish, canned fruits and vegetables. Items for the food pantry can be brought to the church office on Sundays before church service or during office hours Monday through Friday.
If you are in need of food assistance, our food pantry is open to North East residents:
Monday – Thursday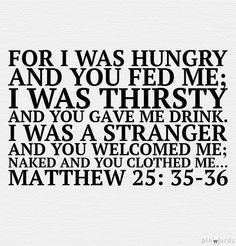 This is God's church and we want to share it with you and the community.
If our meeting schedule allows, the North East United Methodist Church is happy to share its facilities.
If you are interested in using the
Sanctuary, Fellowship Hall or one of
our
meeting rooms, please contact the
church office via email with your
requests at office@northeastumc.org.
Please note: All non-church meeting groups are required to complete an application subject to approval prior to the event or meeting.
Please click here for the
Facility Agreement.
Alcoholics Anonymous
Alcoholics Anonymous® is a fellowship of men and women who share their experience, strength and hope with each other so that they may solve their common problem and help others to recover from alcoholism. The only requirement for membership is a desire to stop drinking. There are no dues or fees for AA membership; we are self-supporting through our own contributions. AA is not allied with any sect, denomination, politics, organization or institution; does not wish to engage in any controversy, neither endorses nor opposes any causes. Our primary purpose is to stay sober and help other alcoholics to achieve sobriety.
AA Big Book Group
Every Wednesday @ 7:00 pm
Ashley Petruno – 302-766-1126
Al-Anon Courage to Change
Every Wednesday @ 7:00 pm
Bob Wilcox – 302-584-8365
John Haddock – 302-528-4803
A.A. (2 Different Meetings)
Pete Peterson 302-521-5747
pete_petersen@outlook.com
(Meet at NE park in the Spring/Summer)
John Haddock – 302-528-4803
Are you grieving over the loss of anything important to you?
Maybe you have lost a loved one, lost a job, lost a spouse because of divorce, had a job transfer, or experienced the loss of your health – the list goes on and on.
Any of these things can set us into a cycle of grief. Come join our support group. You are not alone.
Every Friday Morning @ 11 AM
Linda Shroyer 410-287-6315
"God is our refuge and strength, an ever-present help in trouble.
Therefore,
we will not fear, though the earth
gives
way,
and the mountains fall into the heart of the sea, though its waters roar and foam and the mountains quake with their surging."