North East United Methodist

"Providing Quality Early Education with Christ in Mind"
The primary objective of our preschool is to provide positive and successful
learning experiences in a secure and loving environment, reflecting the Christian philosophy. We work to foster growth of the whole child. We recognize that each
child is an individual who is part of a group. Thinking strategies, language arts, math concepts, social studies, and science, as well as
social and physical skills are
integrated to offer many varied learning opportunities.
Knowing that the parent is a child's first teacher, we encourage parental involvement
and try to provide support for parents and caregivers.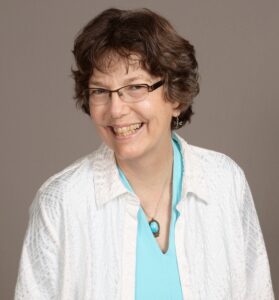 Doris Andersen (Mrs. A) – Preschool Director
Mrs. A attended the University of Delaware.
Her teaching experiences include:
Cecil County Arts Council
In addition, she is Red Cross certified in CPR and First Aid.
Mrs. A. has been with the NEUM Preschool since 2000.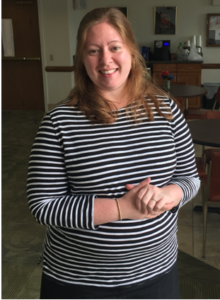 Marianne Wood (Mrs. Wood) – Preschool Teacher
Mrs. Wood earned her BA at Rowan University.
Her teaching experiences include:
Elementary & Secondary roles in
New Jersey and Pennsylvania
Extensive volunteer work both
at her
church
and at North East Elementary School.
Mrs. Wood has been with the NEUM Preschool since 2018.
Josh Mericle, NEUMC Youth Director is our substitute teacher.
NEUM Preschool more or less follows the Cecil County Public Schools' calendar.
If Cecil County Public Schools are delayed:
1 Hour Late: Preschool 10:00am – 12noon and 1:00pm – 3:00pm
2 Hours Late: Preschool 11:00am – 12:45pm and 1:15pm – 3:00pm
If Cecil County Schools are closed: Preschool is closed
There are three separate classes that are offered:
3 year-old class: Tuesday and Thursday mornings
4 year-old class: (Pre-K): Mon, Wed, and Fri mornings
9:00 a.m. – 11:30 a.m. Morning Class
12:30 p.m. – 3:00 p.m. Afternoon Class
"A Step Ahead". This is a class which meets on Monday, Wednesday, and Friday afternoons, for 4-5 year-old's who have already accomplished many of the basics.
Now Enrolling for Spring 2021!
Due to increased regulations for COVID safety, we will be offering only one 4-5 year old class.
There will be no 3 year old class until further notice.
Prerequisite
All students must be completely toilet trained.
PAID BY THE 1ST OF EACH MONTH ($10 late fee if not paid by the 15th and $15 fee for returned checks)
$160/month for the 4 year-old/Pre-K (3-day) class