State Park Worship Service
A Delayed Start to Our 60th Season
We regret that the start of the 60th year for non-denominational summer outdoor worship sponsored by NEUMC within Elk Neck State Park will be delayed until further notice due to the State's recommendations for reopening events during the COVID-19
recovery.
As you may recall, our Hilltop Shelter was damaged by a tornado in June 2019. Therefore, when we reopen we hope to use the campground amphitheater (near the baseball field). You will enter via Route 272, a left entrance marked "campground".
NEUMC coordinates summertime non-denominational Christian worship services at the Elk Neck State Park between Memorial Day and Labor Day. Services are conducted by a number of local churches and church leaders. The service is held in the outdoor park amphitheater every Sunday at 9:30 a.m.
Location – The park is in Cecil County, 10 miles south of the town of North East on MD 272.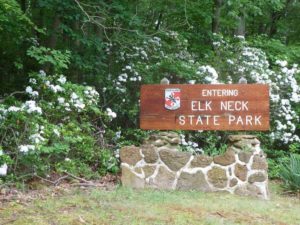 Our speakers for this Summer: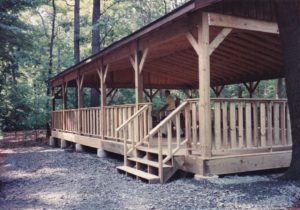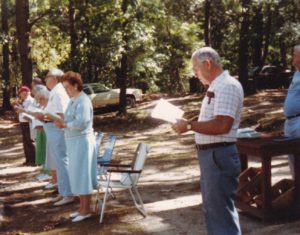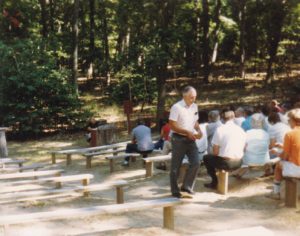 Every NEUMC family is invited to enjoy an outdoor worship service at Elk Neck State Park during the summer, and to help with set up, greeting, offering collection, reading, leading, special music presentation, tear-down, etc. Please contact Susan T. Wilson at 410-920-7484 or stateparkworship@northeastumc.org if you have questions or would like to help with this ministry.