"But small is the gate and narrow the road that leads to life,
and only a few find it." ~ Matthew 7:14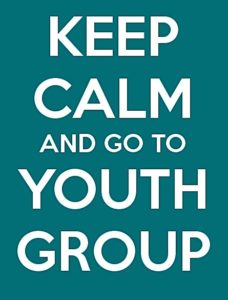 Who we are:
The five areas of our youth ministry are Evangelism, Fellowship, Discipleship, Ministry, and Worship.
Our idea of Evangelism is building relationships with students who may or may not already have faith in God and investing in those lives. The next step is Fellowship, which is uniting these new students with our body of adult leaders and young believers (or students in transition) to intensify trusting relationships and build a loving community. Our hope is that the new students will then come to know Jesus and consequently Worship God and seek to honor Him with their lives. As they Worship God more and learn to seek Him daily, the next step is developing Discipleship in the lives of the students…this is accomplished through collective and individual study as well as the modeling of a Christian life by maturing Christian youth and adults leaders. As the students grow as Disciples, it is hoped that they will be open to God's leading as to how they can serve others with the gifts and graces that they have been given by God to help others…this is the process of them finding their ministry and sharing it with others.
It is the prayer of the Spark Youth Ministry of North East United Methodist Church to work through these five purposes in order to reach the unreached in our realm of influence and bring them to the saving grace of Jesus Christ…AMEN!